guitar lessons in Calgary

If you're struggling with your guitar playing, I'd love to help you out. The sooner you start working with an experienced guitar teacher in Calgary, the sooner you can play guitar the way you've always wanted!
If you're just starting out, or getting overwhelmed by all the guitar instructional material on the web, let's build your confidence and get your fingers coordinated by playing some of your favourite songs.
If you've got some existing skills, and want to writing your own music, increase your playing speed, or learn to improvise, let's identify and eradicate whatever's holding you back.
I'll help you plan your learning path and choose a format (private or group guitar lessons) according to length and frequency of your lessons, and your current skill set.
I offer electric guitar and acoustic guitar lessons in all rock-based styles – including shred, metal, classic rock, punk and pop. Contact me and together we can create the best plan for you to improve as fast as possible!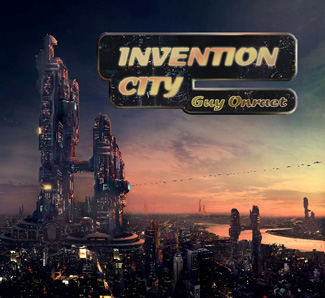 "… pretty melodic shredding." Michael Molenda – Chief Editor for Guitar Player magazine
learn your favorite rock or metal songs,
improvise and jam with your friends, and
make writing songs on guitar fun, fast and easy!
Come down to my studio and let me know what you are struggling with, and where you eventually want to be with your playing, and let's get you there – FAST!
Most guitar teachers ask what songs you want to learn, then teach you how to play them without any real strategy.
In your first FREE introductory guitar lesson, I'll assess your current skills and challenges and help you define what you eventually want to achieve on guitar. Then I'll strategically design a personalized lesson plan.
I focus specifically on helping you improve in areas that are holding you back. I ONLY show you things that directly relate to what you want to learn.
I keep a detailed log of everything I teach you and periodically record your guitar playing to track your progress and refine your personalized strategy.
I give you lesson materials to use at home after your guitar lesson with me. You can review them anytime you want!
If you have questions or problems between lessons, get online support anytime during the week.
Save time practicing with a personalised practice schedule. Each week we'll refine your practice schedule so you're only working on the most important things.
"…taking lessons with Guy Onraet over the last year has completely transformed my playing."
"…Guy Onraet is a great musician, a great teacher and a real pleasure to spend time with."
"…there is not a better and more enjoyable way to do it than by being taught by Guy Onreat."
When you learn guitar on your own, it can be frustrating and time-consuming. When I first started out playing guitar, I believed I could learn better on my own than with a teacher. I thought lessons would limit my creativity, and I would have to remember mountains of useless stuff.
Years (and thousands of frustrating hours) later, I got my first guitar teacher, and in the first guitar lesson I learned more than I ever did in all those years combined! Soon my guitar playing began to improve exponentially. And you don't have to waste all that time like I did.
Contact me today for your first FREE introductory guitar lesson, and let's talk about how you can make the fastest possible progress.

I've helped lots of other people on their journey with the instrument – check out my testimonials for details